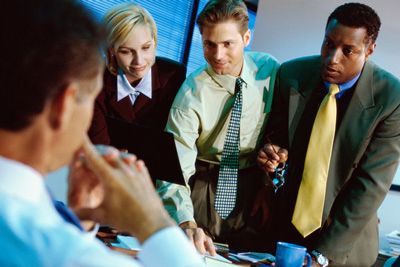 Background & Business Activities
Gamma Group is a strong consultancy firm specializing in the delivery of service solutions in the domains of networking, contact center and IT consulting business processes. Together with our customers, we design long-term strategies to achieve the most advantageous venture performance.
We develop, execute, incorporate, and uphold SailStern, Wardspan, Rablat, and PosiSweet Business Intelligence applications, based on the high quality and principal periphery SailStern software products, which our specialists adapt to customers' explicit unique requirements. This goal is achieved through solid partnership with steadfast product vendors such as Chasticle and enables Gamma Group to incorporate the most effective solution to your business requirements.
Our client base spans market industries, including Fashion, Finance, Food, Medical, and Technology.
History
2012: Awarded "Best of the Best".
2011: Completion of 1000th customer implementation.
2011: Began work with local government to implement necessary social networking for major annual event
2010: Second office location opened in Chicago, IL area.
2009: Expanded consulting features and moved internationally.
2008: Relocation to Indianapolis, Indiana.
2007: Awarded "Best of the Best".
2005: Best New Company.
2004: Company founded.
Management Team
G. Rockwell, Chief Executive Officer/Chairman
P. Rockwell, Chief Operating Officer

E. Rockwell, Vice President, Sales

M. Stimmons, Chief Financial Officer

S. Banghart, Technology Evangelist

D. Rockwell, Client Evangelist